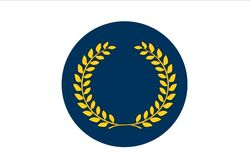 The Republic of Anell is a longstanding nation in the south of the continent. The now-Trident city of Pirell was once considered the center of Anell's culture of the conquered lands.
Anell was founded in the year 3500 ABB by the semi-mythical King Casur. It stood as a small but expanding empire in the south for the next five hundred years until the outbreak of the Dark War drew the small nation into battle. The current emperor's first orders were to eradicate all the magicians save those of his court, who were sent north immediately to dispel the fighting with superior magical talent of the elements.
Ad blocker interference detected!
Wikia is a free-to-use site that makes money from advertising. We have a modified experience for viewers using ad blockers

Wikia is not accessible if you've made further modifications. Remove the custom ad blocker rule(s) and the page will load as expected.